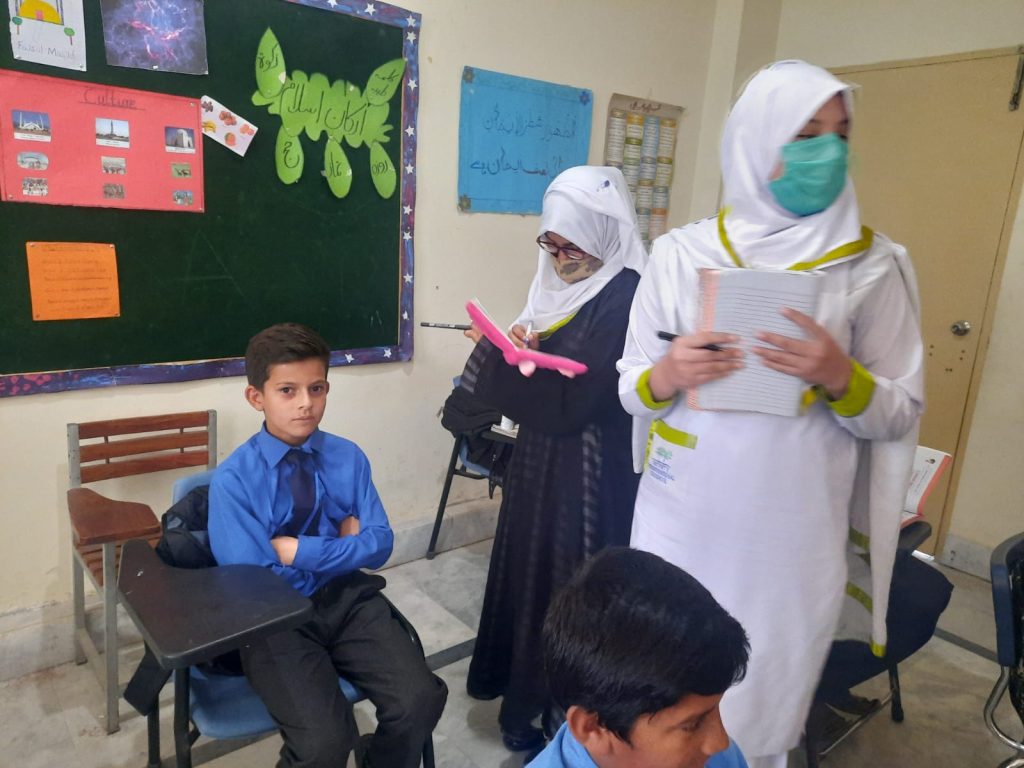 Tarbiyah is a home to many students and staff . Every stakeholder of Tarbiyah is valued as a member of the family and team. Through a rigorous, yet nurturing environment, we train our faculty, staff , and students to exceed standards of teaching and learning. Parents drive from as far away as Philadelphia, PA and North East, MD everyday to pick and drop their children. This is a testament to the trust that parents have on Tarbiyah's educational philosophy and pedagogy.
Taking inspiration from Dr. Dawud Tauhidi's (an American Muslim scholar and educationist) model, we have developed a complete tarbiyah program tailored for our society.
Contact Us for more Information
Monthly values are universally accepted Islamic values that are integrated into the entire syllabus for the month. Each subject is related to the monthly value. The entire school participates in the program.
Weekly themes are more practical. They relate to aadaab, akhlaaq, and sifaat that need to be practiced by all to become a good person and a good Muslim. The theme is introduced in Tarbiyah period, then practiced the whole week and experiences are shared.